Defective Dental Implants Causing Nerve Injuries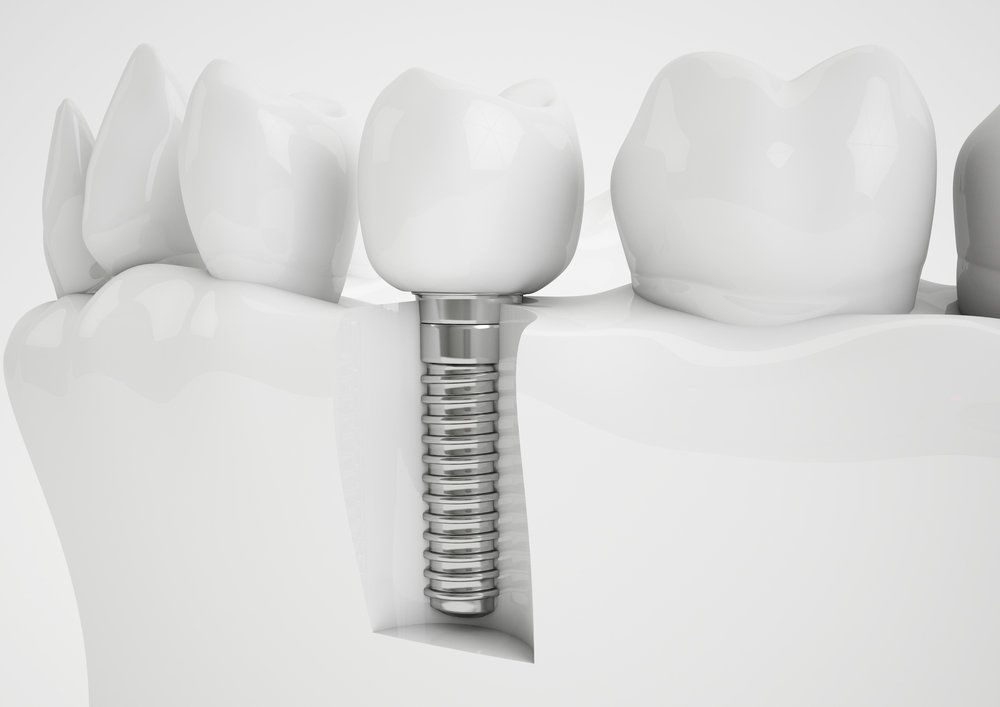 Dental implants have earned a reputation for being the strongest and longest lasting treatment for missing teeth. Dental implants have a high rate of success, but they are placed via a surgical procedure, and things sometimes go wrong. Defective dental implants can cause a number of complications, including nerve injuries.
When defective dental implants result in nerve injuries, patients can suffer long-term consequences. Attorney Robert Gittleman helps injury victims in the Farmington, MI, area hold dentists accountable for substandard care that leads to nerve injuries and financial losses.
How Can Dental Implants Cause Nerve Injuries?
Dental implants are tiny titanium screws that are surgically placed in the jaw bone. The jaw and gum tissues that surround dental implants are full of sensitive nerves. When dentists are planning dental implant treatment, they should take a series of digital and x-ray images to map out the treatment site and determine the location of nerves and other biostructures. If they fail to do so, or if they fail to properly follow the treatment plan, the nerves can become damaged.
Common causes of nerve injuries from dental implants include:
Placing an implant too deep
Placing an implant at an incorrect angle
Placing the implant outside of the created pilot hole
Using dental implants that are too long for that area of the mouth
Using outdated materials or dental implant techniques
Although dental implant treatment involves a degree of risk, it is unacceptable for subpar dental treatment to result in injuries. When an injury is caused by an avoidable dental error, that may be classified as dental malpractice.
Symptoms of Nerve Injuries
The most common nerve injury to be caused by defective dental implants is an inferior alveolar nerve injury. This type of injury can cause debilitating pain, and the effects are usually permanent. Potential nerve injury symptoms for our Farmington clients include:
Tingling or numbness in the lips, gums, and chin
Pain or a burning sensation in the lips, gums, and chin
Difficulty biting or chewing
Excessive drooling
Impaired speech
Nerve Injury Damages
Nerve injuries can cause extreme discomfort, and they may compromise oral functions. In addition to the physical effects of a nerve injury, there are financial damages to consider.
If someone suffers from nerve injuries following dental implant surgery, they will require further dental treatment. Without timely treatment, nerve damage may be permanent. Treatment may involve replacing the dental implant with a shorter one, or removing the implant altogether and going with a different dental restoration.
Potential financial losses associated with nerve injuries from defective dental implants include:
Cost of dental treatment
Cost of medication
Lost wages (due to time away from work for continued treatment)
Liability for Losses
If defective dental implants are the result of substandard dental care, or dental malpractice, the dentist should be held liable for resulting damages. Attorney Gittleman can assist his Farmington clients in pursuing financial compensation for economic losses, as well as pain and suffering associated with nerve injuries.
Schedule a Consultation
If you have suffered nerve injuries following dental implant treatment, attorney Robert Gittleman can determine if you have grounds for a dental malpractice lawsuit. To schedule a personal consultation, send us a message online, or call our law firm at (248) 737-3600.